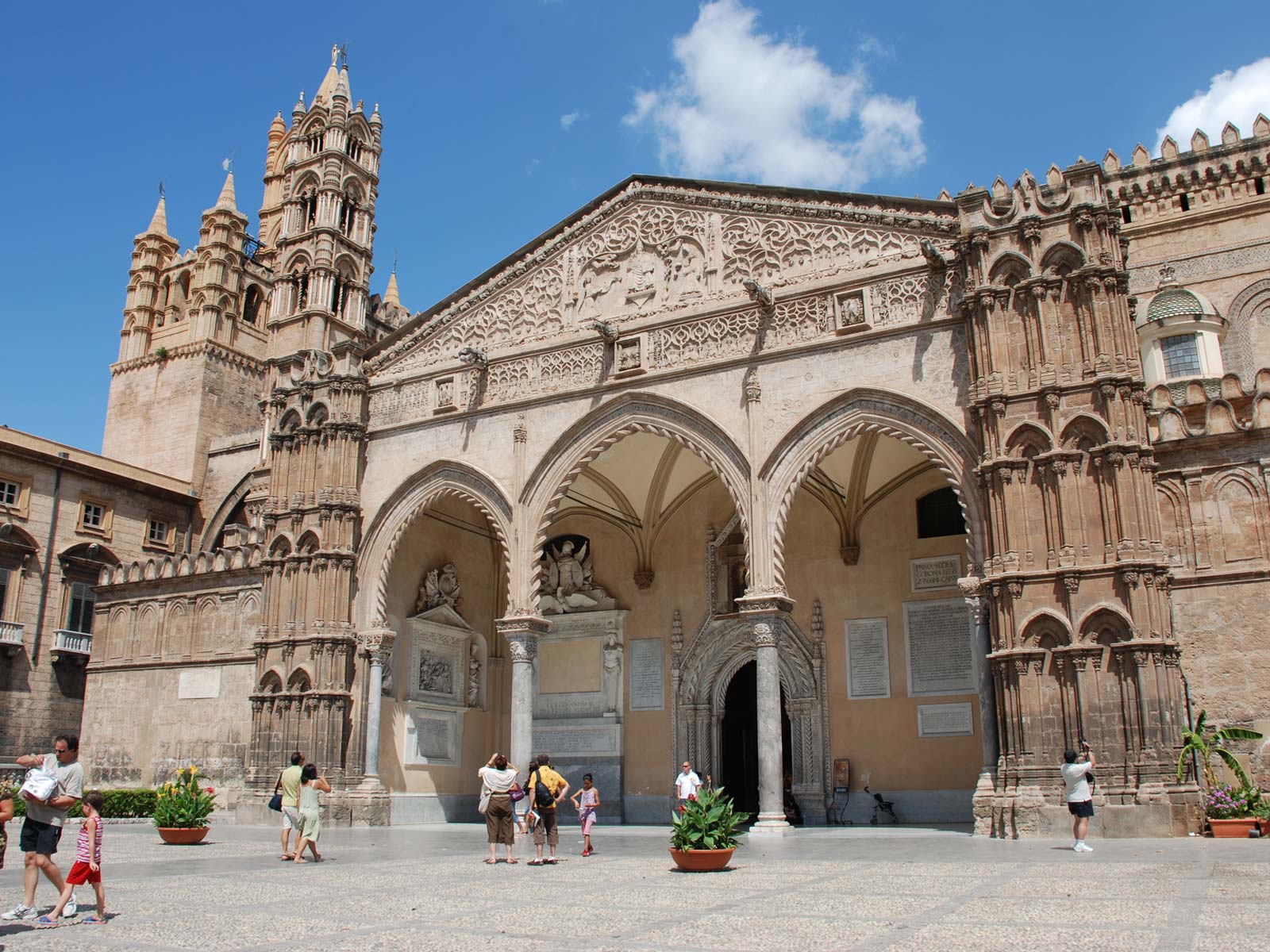 stay overnight in the centre of Palermo
Being a guest at the Palazzo Sitano means staying overnight in central Palermo in an extraordinary location.
The Palazzo Sitano is the perfect choice for those who are looking for an elegant hotel in which to stay overnight in the centre of Palermo.
Situated in the heart of the city centre, the hotel is a former private residence that has been fully restored to its former glory.
At the Palazzo Sitano, the original architecture and the modern interior design are harmoniously combined breathing new life into this elegant hotel that is fully equipped with all the modern comforts.
At the Palazzo Sitano every detail has been carefully thought of in order to provide our guests with a wonderfully relaxing and comfortable stay.
Let yourself be enchanted by the indoor winter garden or sit and admire the view from the large terrace that overlooks the historic Via del Cassaro.
At the Palazzo Sitano even the buffet breakfast which is served in a spectacular room that is flooded with natural light will provide special moments to remember.
The 86 rooms and suites at the hotel will be able to offer you moments of complete relaxation and tranquillity.
Each room is air conditioned and completely sound-proofed and they all differ from each other in terms of design and décor.
Every room provides the most modern comforts, a spacious bathroom and a work area which make them capable of catering to the needs of every type of visitor.
Choosing to stay at the Palazzo Sitano means spending the night in the historic centre of Palermo, a city full of art and history dating back a thousand years.
Organise your next stay at the Palazzo Sitano and enjoy every moment of your visit to this unique city whose culture and warm welcome are unlike any other in the world.