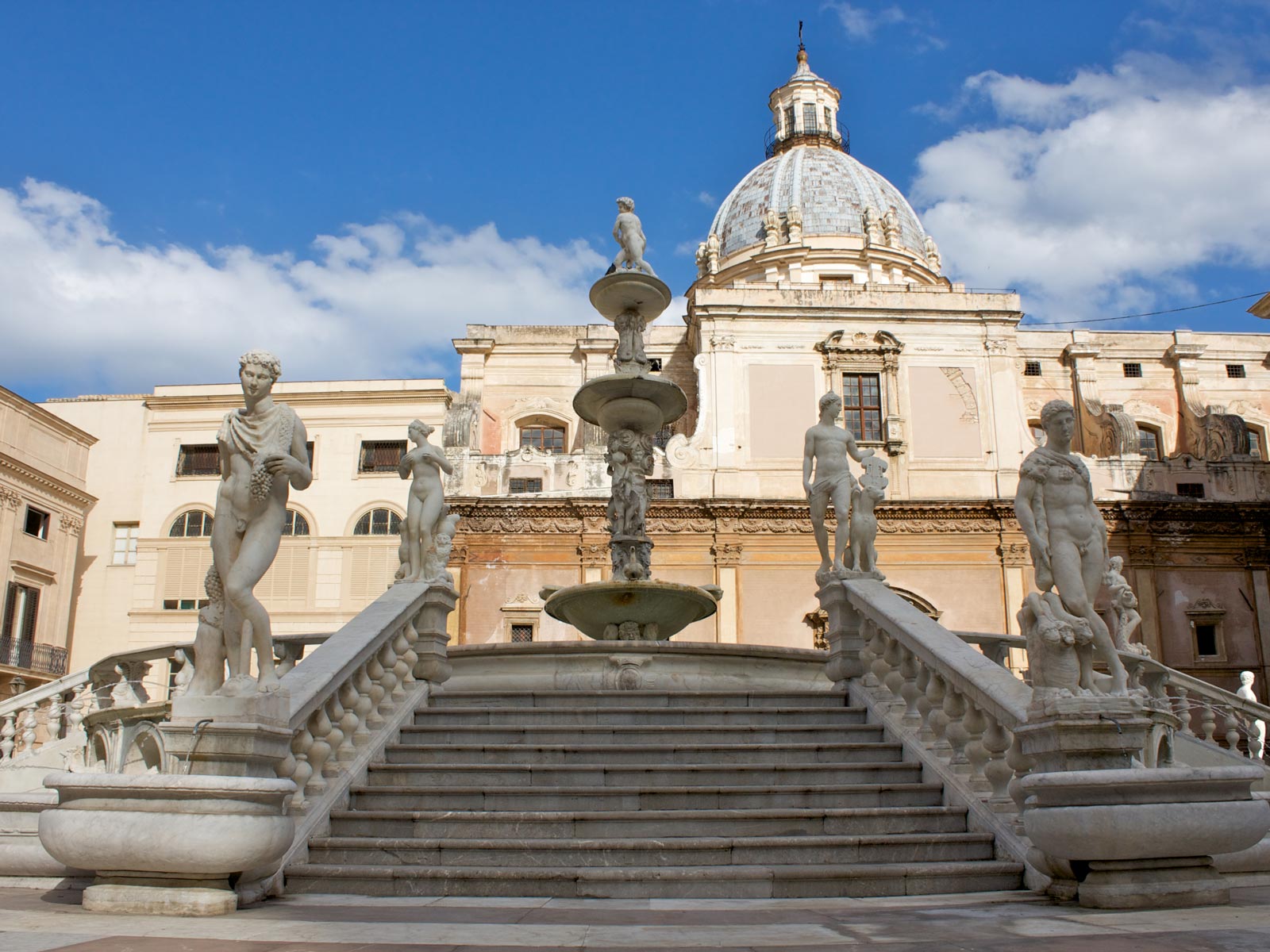 Last minute holiday in Palermo
The Palazzo Sitano has incredible offers for a last minute stay at a hotel in Palermo.
If you're about to organise a last minute holiday in Palermo, you can't afford to miss out on the amazing offers at the Palazzo Sitano.
This elegant boutique hotel, a historic palazzo dating from the 18th century, is situated in the heart of the city, the perfect location from which to set off and explore the artistic and architectural wonders of Palermo.
The hotel's excellent location will enable you to reach many of the most important monuments and typical areas of Palermo with just a short walk.
Staying at the Palazzo Sitano means you will find yourself merely a brief stroll from many historic and charming places such as the Piazza Marina, the Garibaldi Gardens, the magnificent Quattro Canti, the Vucciria Market and the Martorana Church.
At the end of a busy day exploring the beauties of this majestic city, you can look forward to relaxing in the hotel's elegant rooms.
The Palazzo Sitano has rooms available in different formats: Comfort, Deluxe, Suite, Junior Suite and the Senior Suite.
All the rooms are air conditioned and completely sound-proofed and have a functional work space so that the needs of every type of guest have been considered, ensuring both peace and privacy.
Equipped with all the necessary modern comforts and technology, the rooms are as perfect for a romantic weekend as they are for a business trip.
Discover all the last minute offers from the Palazzo Sitano and book your unforgettable stay in the historic city centre of Palermo.