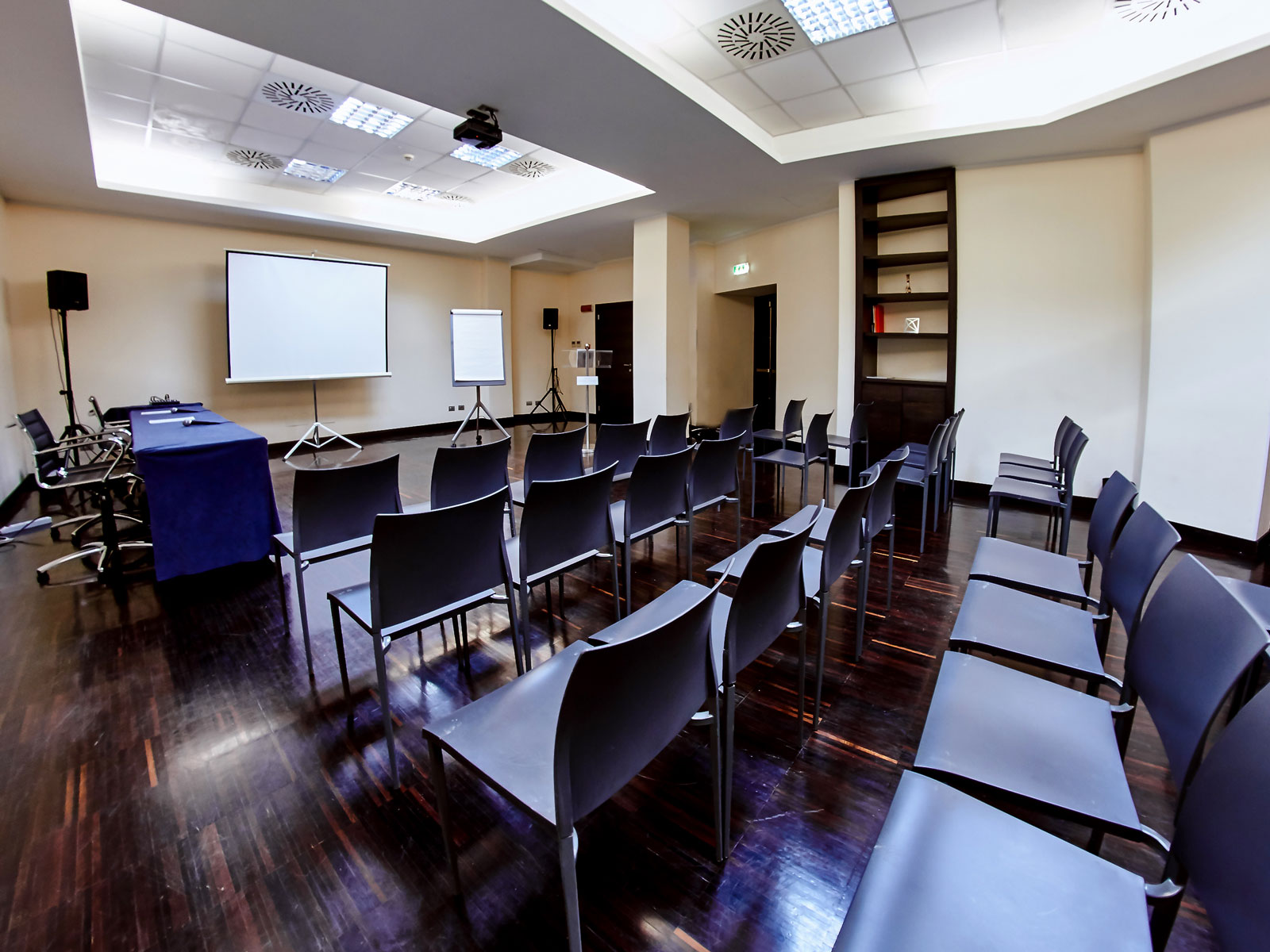 elegant seaside hotel in Palermo
The Palazzo Sitano is a modernised hotel for meetings in Palermo, perfect for arranging your business meetings in the heart of the city.
This elegant hotel with meeting rooms in Palermo is situated right in the historic city centre and can make available everything you might need for a conference or a convention.
Whatever type of event you are looking to organise, from a large conference to a small business meeting, your success will be assured at the Palazzo Sitano.
The Palazzo Sitano is equipped with two meeting rooms, one measuring 100 square metres and the other 25 square metres with maximum capacity for 70 and 20 people respectively with the layout to suit your requirements.
In either of the rooms, upon request, you will be able to make use of a video projector, an amplification system with microphones, an audio-visual system, LAN connection and laptops with which to make a presentation.
It is also possible to arrange a catering and banqueting service for a coffee break, a breakfast meeting or for an elegant gala dinner.
The Palazzo Sitano is a truly exclusive location which will make your business meeting really unique.
The hotel is actually housed in a former private residence dating back to the 18th century and represents the perfect combination of the old and the new.
Equipped with the highest levels of comfort, embellished with designer touches and great care taken of everything down to the minutest detail, the hotel can provide a truly exclusive touch to your event.
Organise your business meeting at the Palazzo Sitano and be amazed by this elegant hotel in the centre of Palermo.